FAQs and How to Rent
What are ACME's Hours?
ACME Brooklyn's prop house is open Monday thru Friday, 9am to 6pm. We are not open on weekends.
Where is ACME located, and how can I get there?
We are located at 350 Meserole Street in Bushwick, Brooklyn. Our cross streets are Morgan Avenue and Bogart Street. It's a black brick building and has a private, ground floor loading dock with direct access to our warehouse. The nearest subway line is the L Train, and within walking distance of both the Montrose Ave station and Morgan Ave station.
How can I look at the props that ACME carries?
Our entire inventory is in our online catalog, which is complete with pictures, prices, dimensions, and quantities for each item. Additional pictures or information is provided for many of our props. You can also visit our prop house in person during regular business hours. However, as much of our inventory is stored on shelving and not on display in a showroom, we request appointments be made in advance and a list be provided of props of interest.
How many of each prop are stocked in ACME's collection? Which props are available?
The quantity indicated with each item reflects the number of the piece that we have in our collection, but you'd need to check with us to see how many are available for your dates. Pairs and multiples of matching pieces can be seen listed in our Pairs and Multiples category.
How can I check if props are available for my rental dates?
Check availability of props for your dates and get a quote by picking Selects. When your list is complete, you can send it to our team to check availability and coordinate other details. You can manage your Selects like you would a Shopping Cart or Wish List — check out how here.
Can I reserve or hold props before confirming? How can I place an order?
Props may be placed on Hold or Confirmed/Ordered by phone or e-mail. There is no obligation or deposit required to place props on hold. ACME will notify you should another party be interested in a prop you've placed on hold.
While we highly recommend making a list using the Selects feature for the best and fastest service, you can also contact us directly to reserve or order. Please provide the Prop Item Number (AB001) and Name (Wood Bench). Responses may be delayed for requests sent as photos or screenshots.
How long can I rent props for an order? Do you offer discounts for short or 1 day rentals?
Prices listed reflect one rental term, before tax. When you rent from us, you have up to 7 days after pickup to return the item. We don't offer discounts for shorter or one-day rentals. Rentals extending beyond one week will be billed for additional rental terms.
How do I pickup and return props?
Clients can arrange their own pickups and returns to our prop house during normal business hours. Entrance is through our loading dock, and vehicles may use the space to load and unload orders. When picking up and dropping off, let us know the Order Number or a Job Reference. Please be sure to share this information if using a 3rd party for pickups and/or returns to avoid any delays in servicing your order.
When can I pickup and return props?
Pickups and returns can be made during our normal business hours, Monday thru Friday, 9am to 6pm. You can choose to start or end your rental within any weekly timeframe, however, we encourage all our clients to arrange for rentals to arrive at their destination the day before they're needed, and to be returned the day after concluding their use. This ensures props are ready in the morning and day of your production and that afterwards, they can be returned on-time during regular business hours.
Does ACME offer delivery service for prop rentals?
ACME can arrange delivery and pickup of prop rentals for an additional fee. Deliveries are arranged with 3rd party couriers from 9am to 4pm, Monday thru Friday. The earliest props can leave ACME for a delivery is 9am. The latest props can leave ACME or be picked up from another location is 4pm. For additional information and a quote, please e-mail PROPS@ACMEBROOKLYN.com with a delivery/pickup address and time.
How are props packed and shipped? What is the condition props ACME rents?
All rentals are plastic wrapped, blanket wrapped, or boxed with bubble wrap before pickup. When ordering ahead of time, props will be ready to go when you, a colleague, or courier arrive for pickup. 
We make an effort to maintain props in excellent condition and to accurately depict them in our online catalog. Props in our catalog are photographed in a studio with professional lighting. We strive to accurately depict our items and color match to daylight conditions, but appearance may vary under different lighting or display settings. If you have questions about the condition or appearance of an item, please ask.
If you believe you have received a prop in poor or unusable condition, please contact us immediately, ideally with photos, so we can determine the cause as well as a fix, or offer you substitute item. Additional fees may be assessed for props returning damaged, broken, or otherwise in worse condition than they were released.
Do I need to re-wrap props before returning them to ACME?
Please re-use the packing materials when possible for returning your rentals — missing packing blankets will result in a replacement fee. 
Additional fees may be assessed for props returning damaged, broken, or otherwise in worse condition than they were released.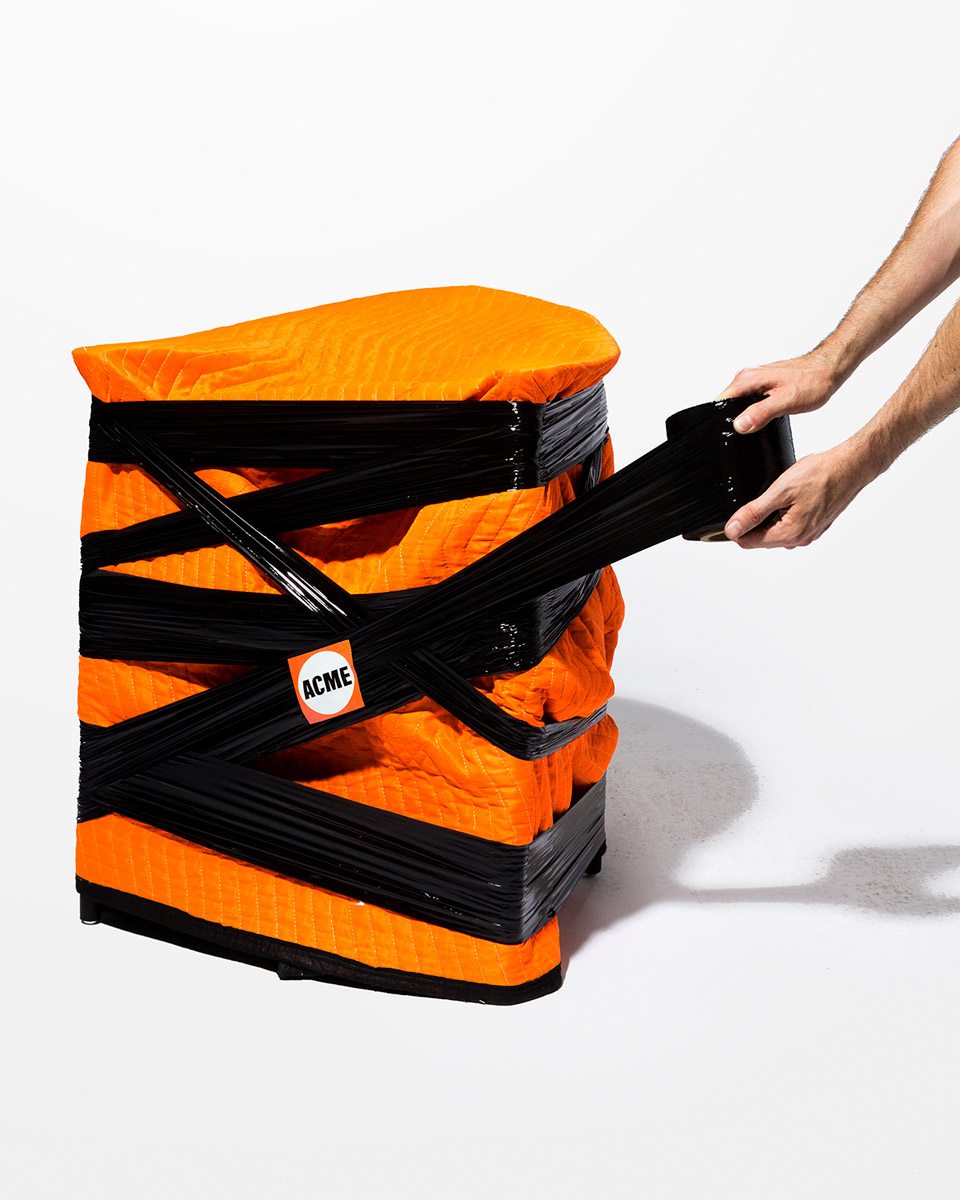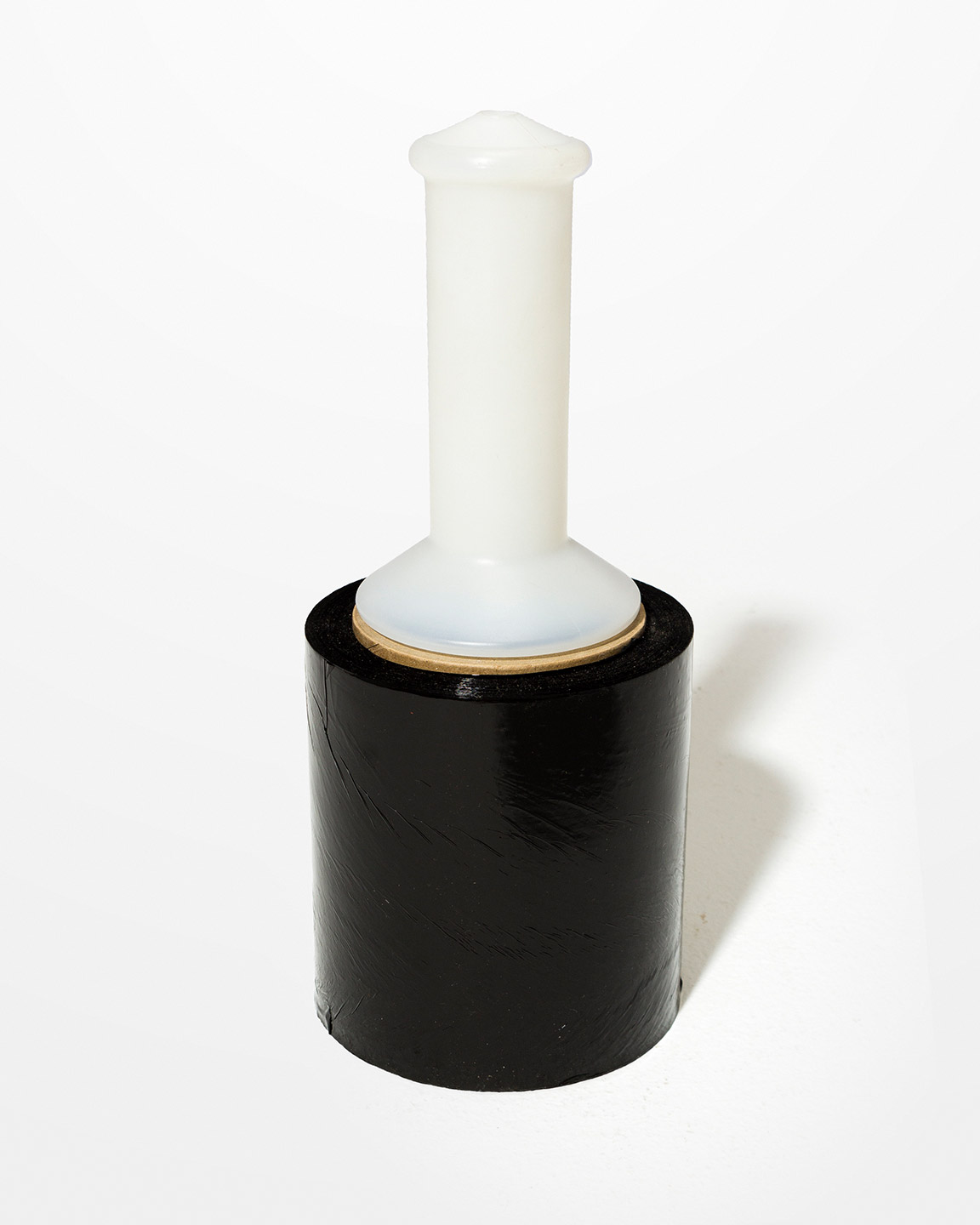 Black Wrap for Purchase
You also have the option of purchasing rolls of ACME's signature 5″ wide black film wrap and adding to your order. Use it wrap up our props (or anything else) at the end of your shoot. It's an economical alternative to packing tape, and clings to itself without adhesives or residue. It's $15 per 1,000 foot roll.
Agreement
ACME's complete rental agreement can be reviewed in our Prop Rental Terms. ACME's Prop Rental terms must be completed and signed prior to renting with ACME. The form can be completed with DocuSign at acmebk.com/propform, returned as a scanned document via e-mail or as a fax to (347) 412–1663.