FP075 Faux Kitchen Herbs in Vases Set of 4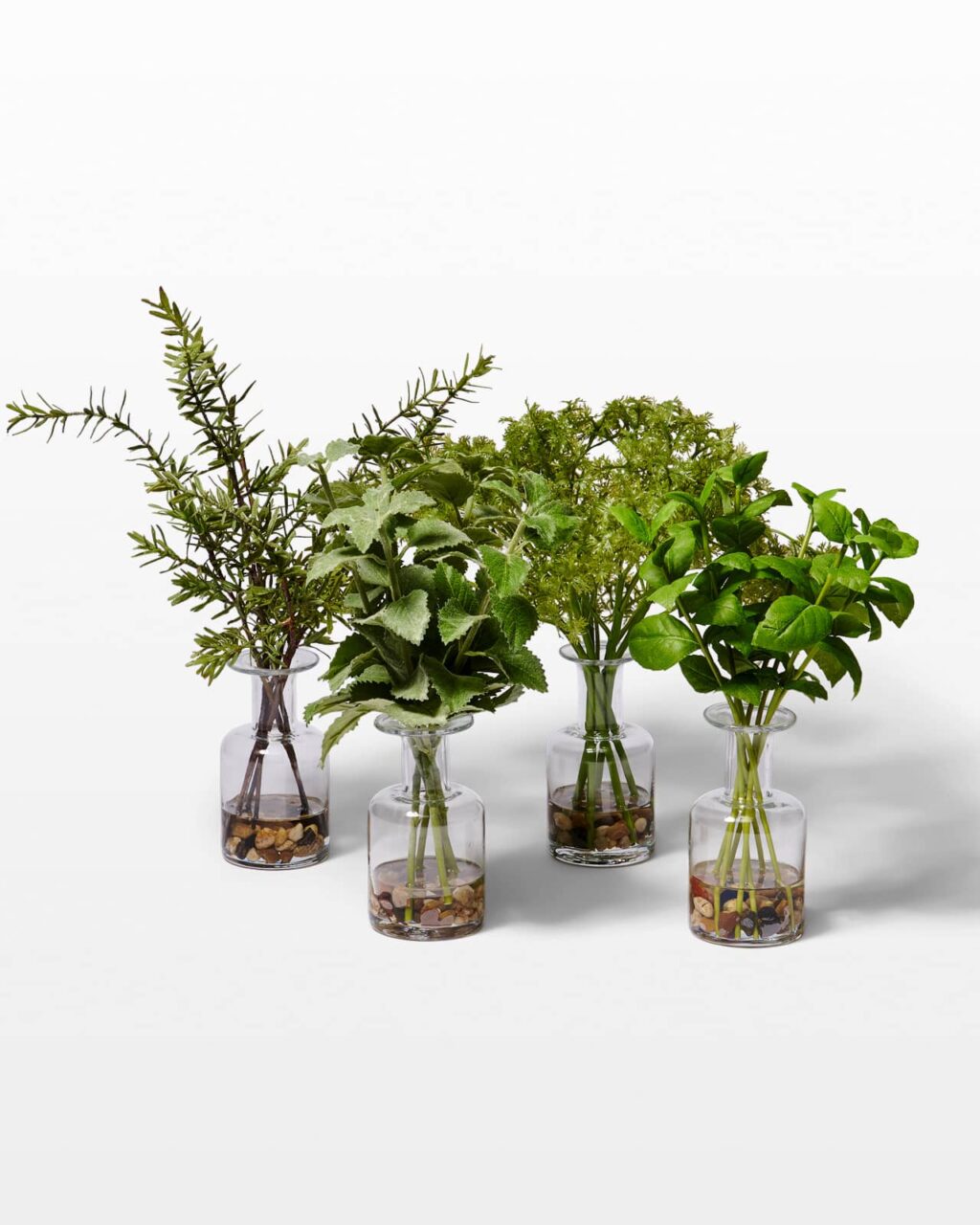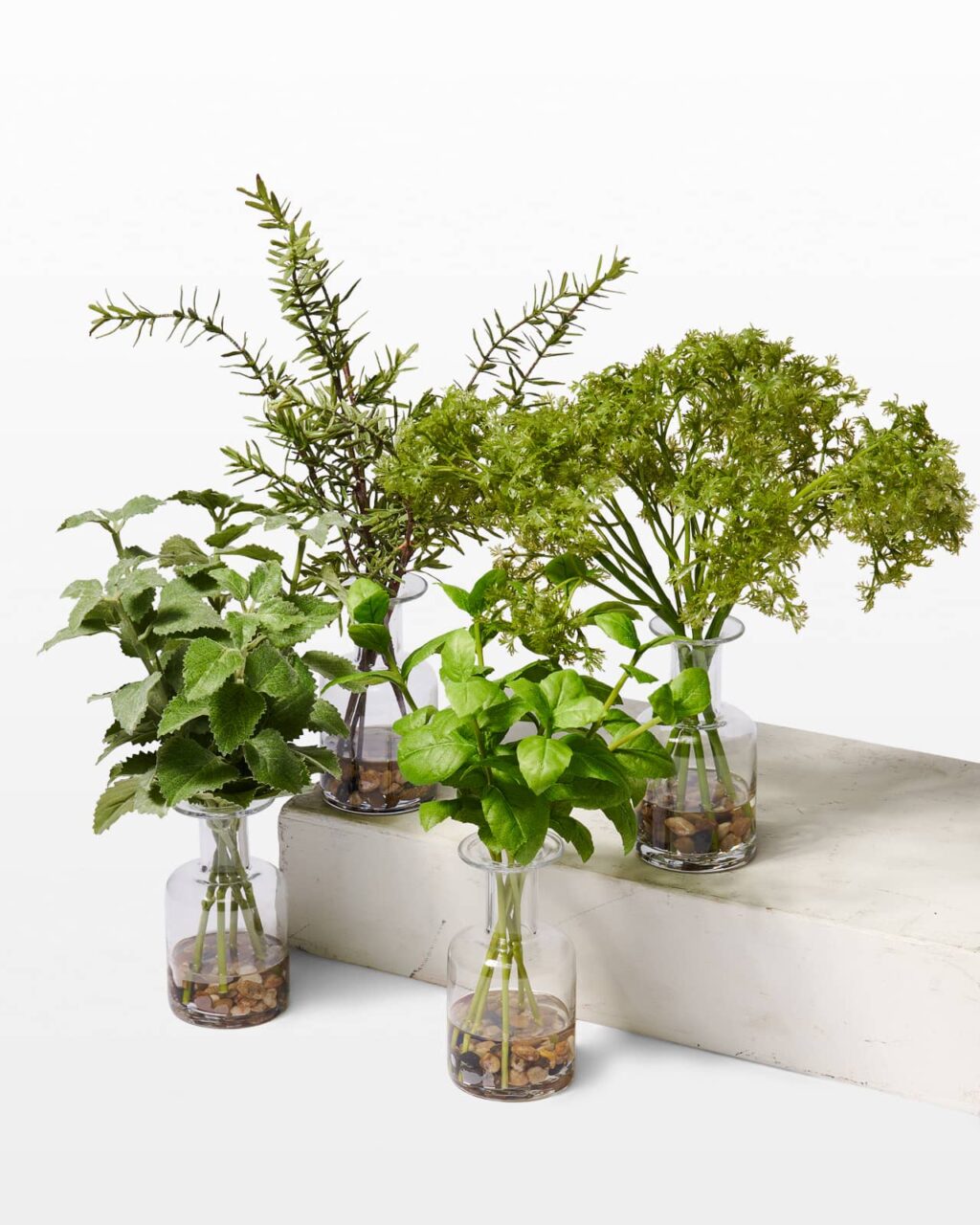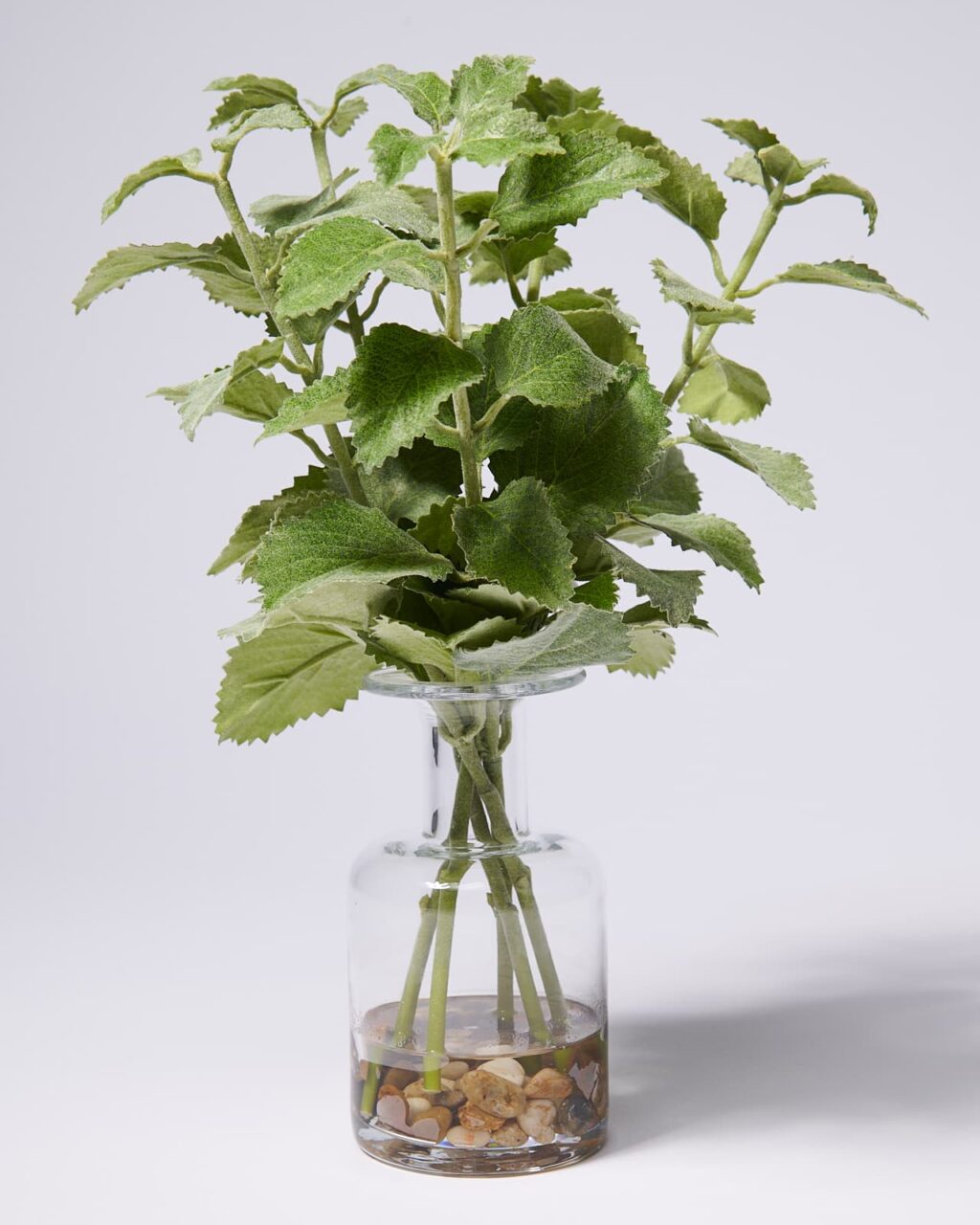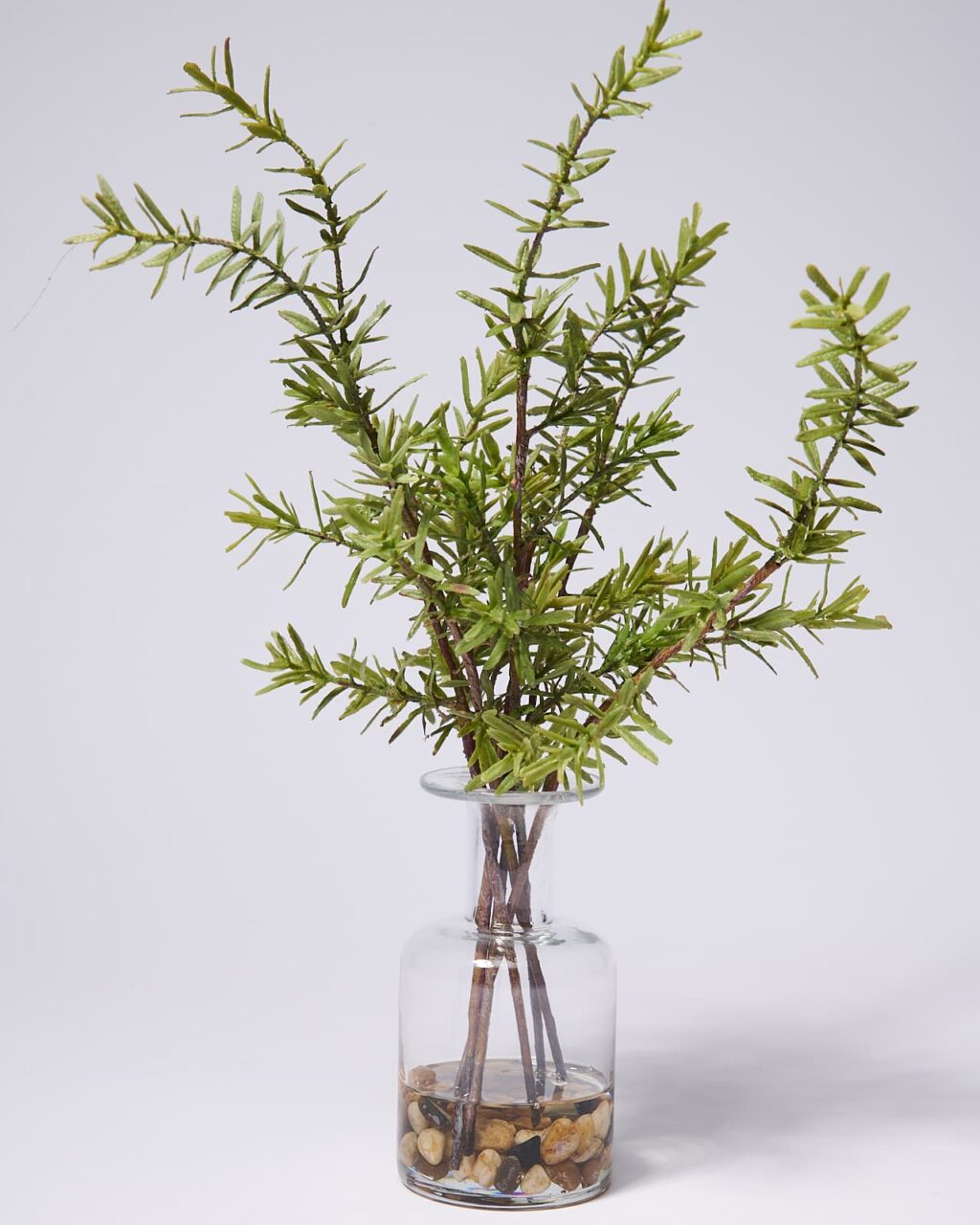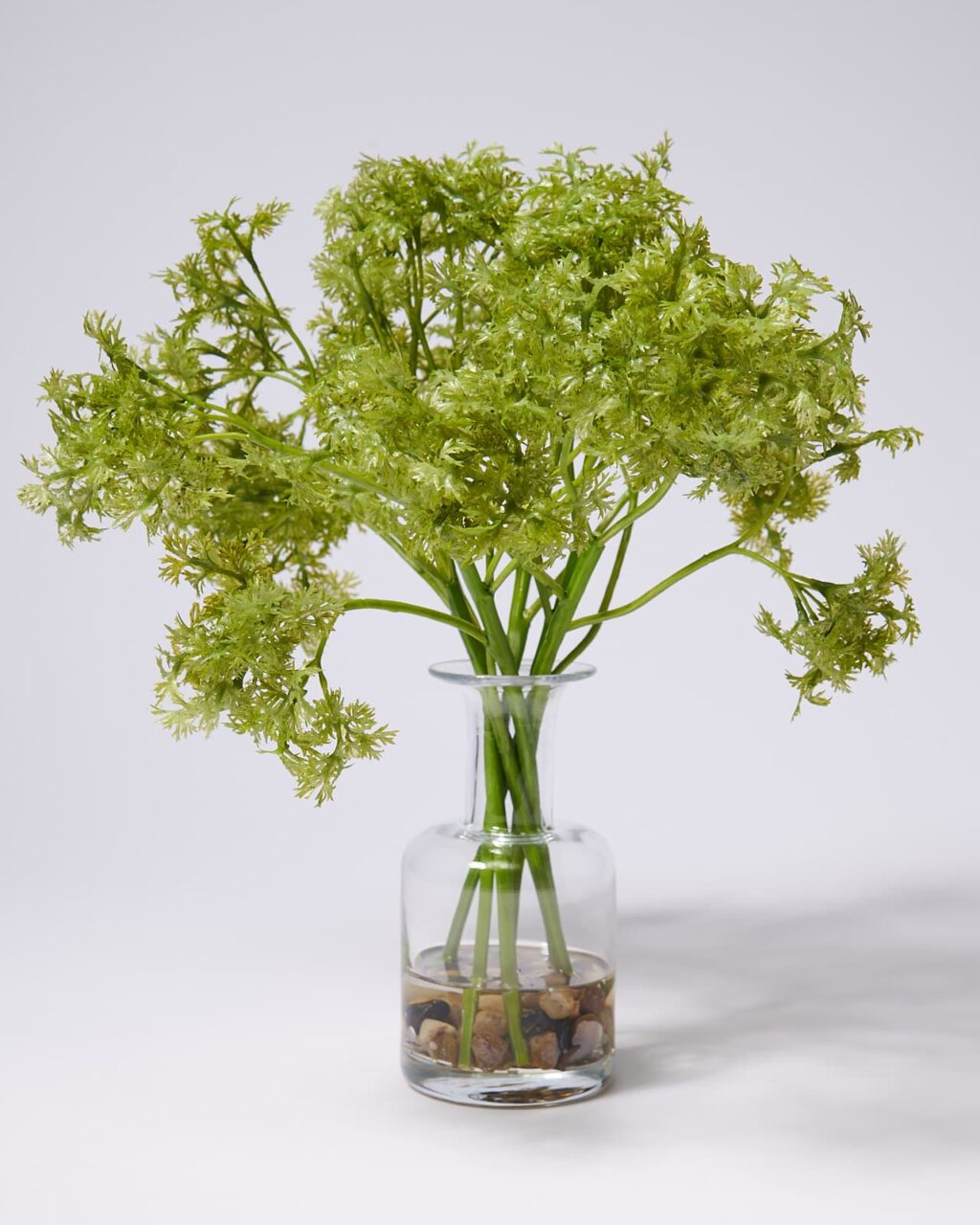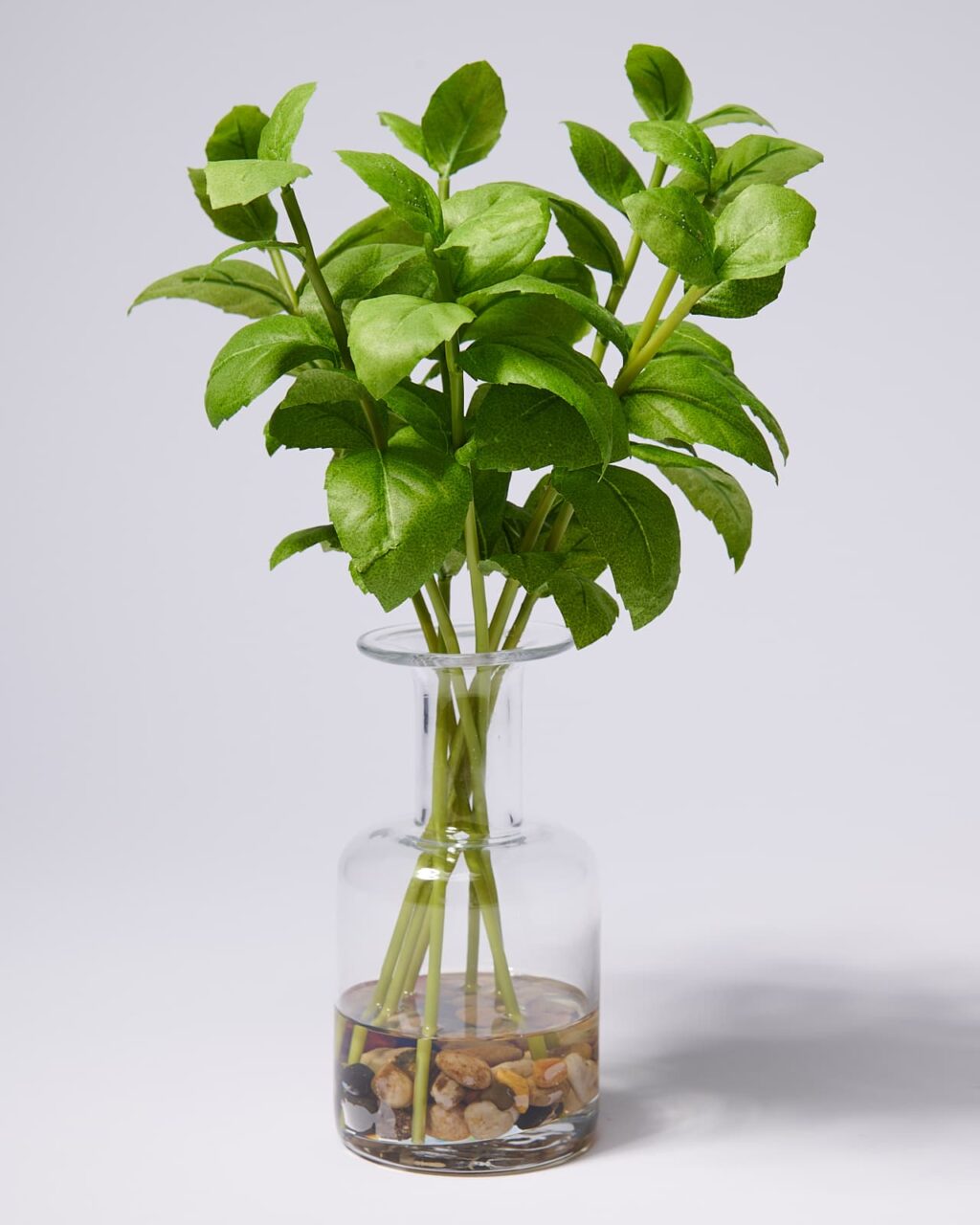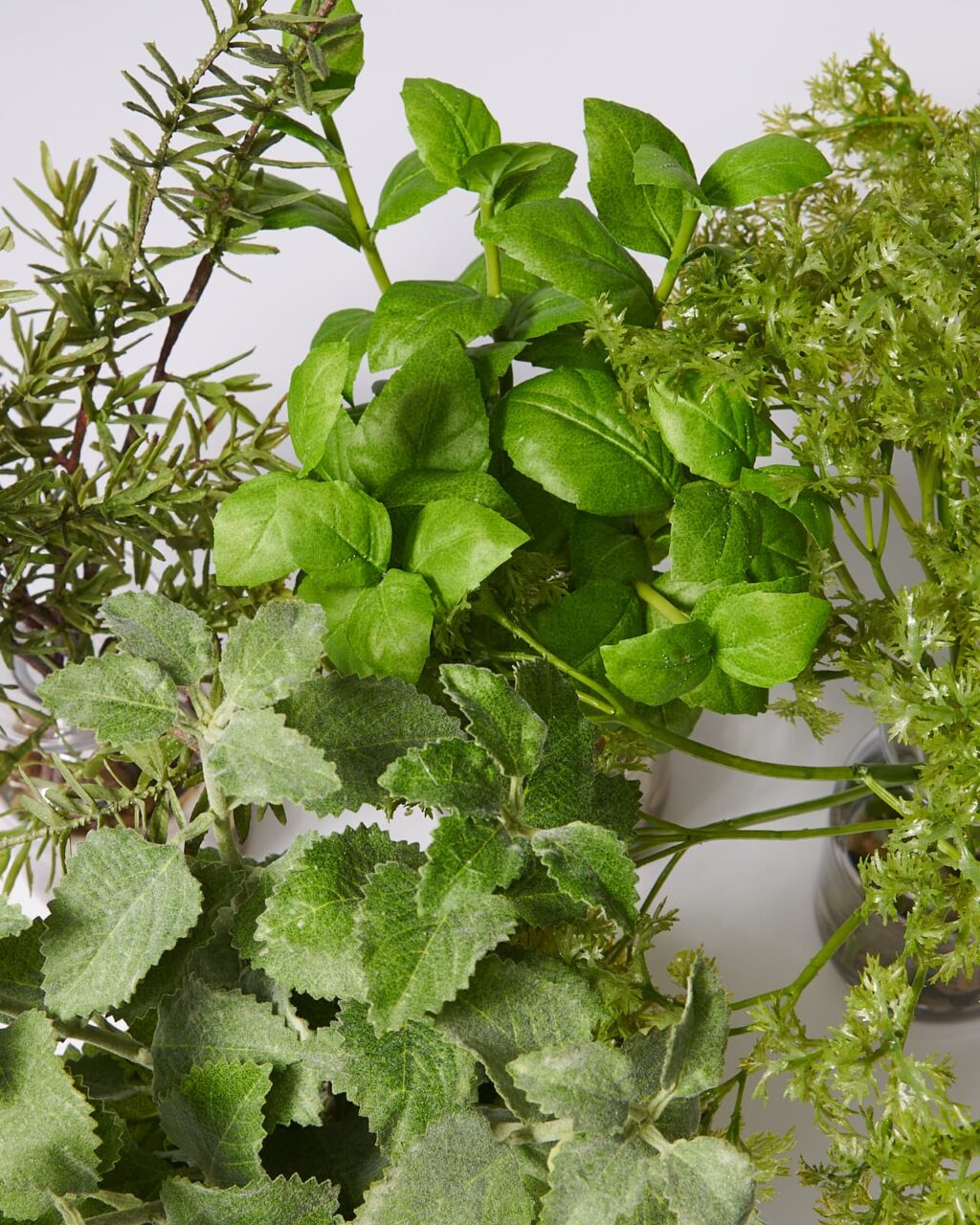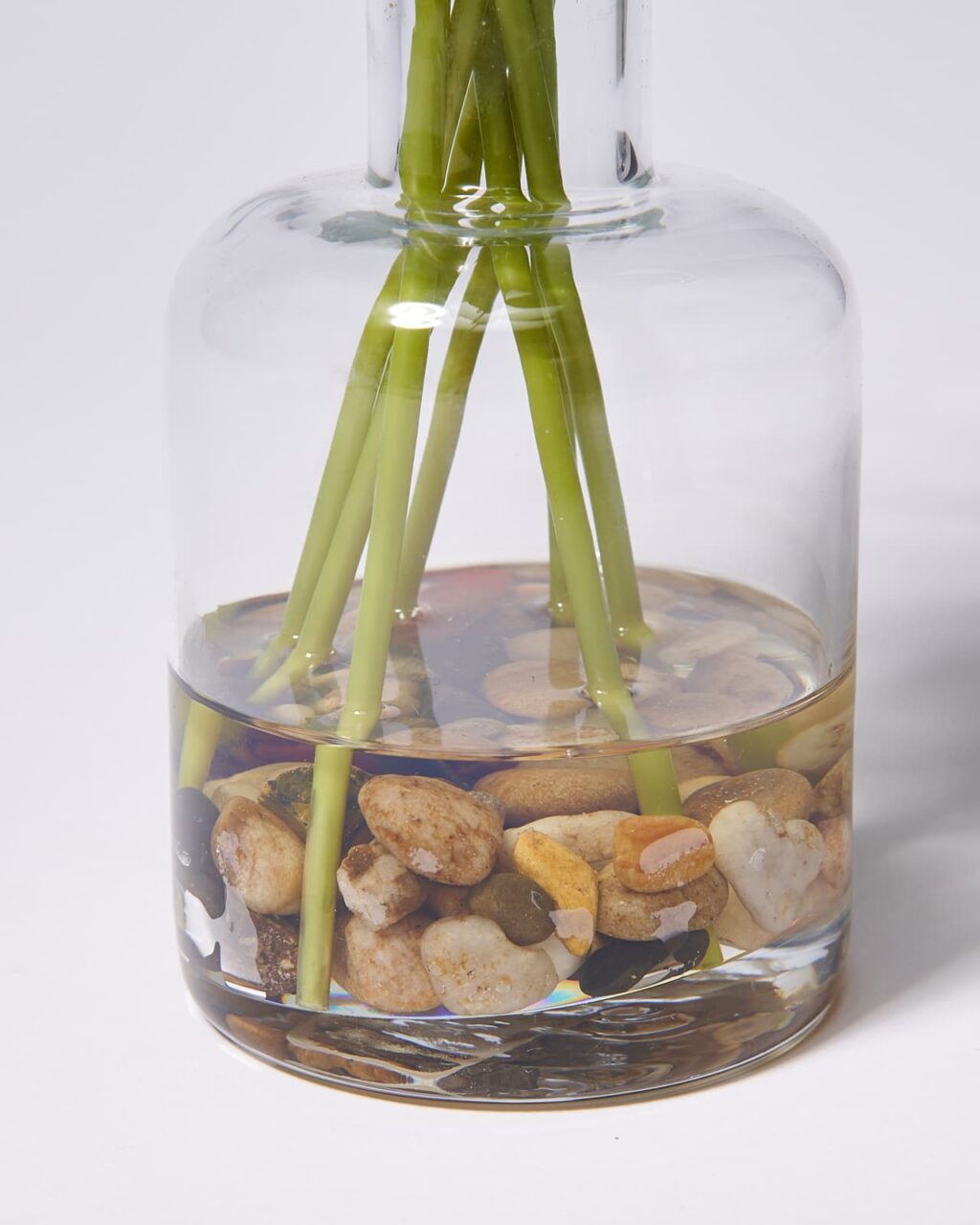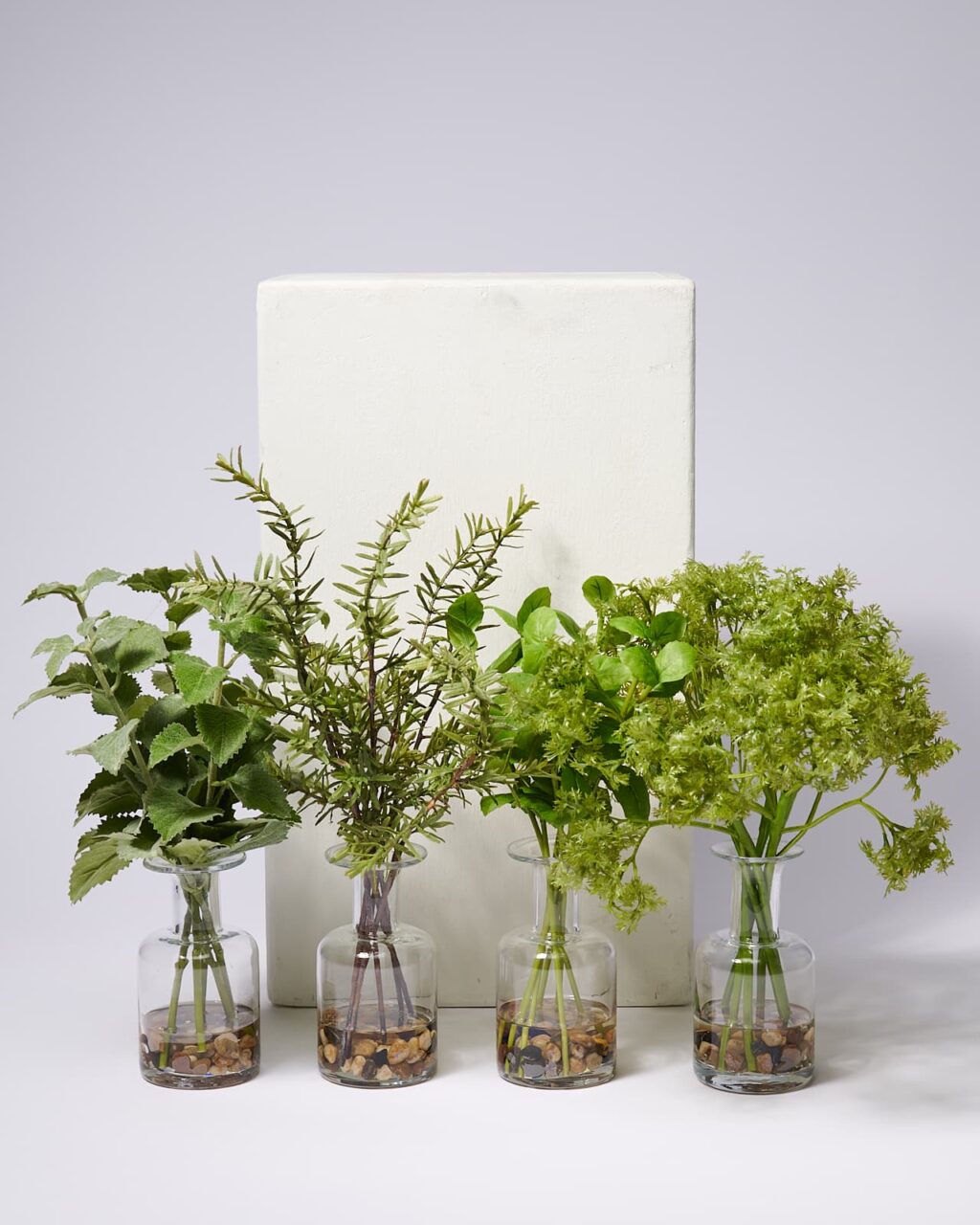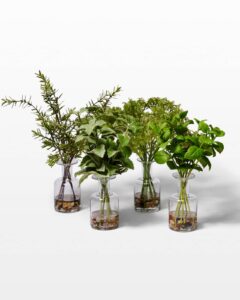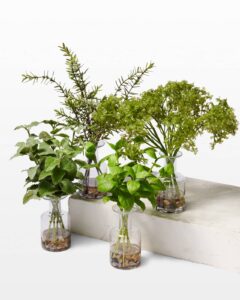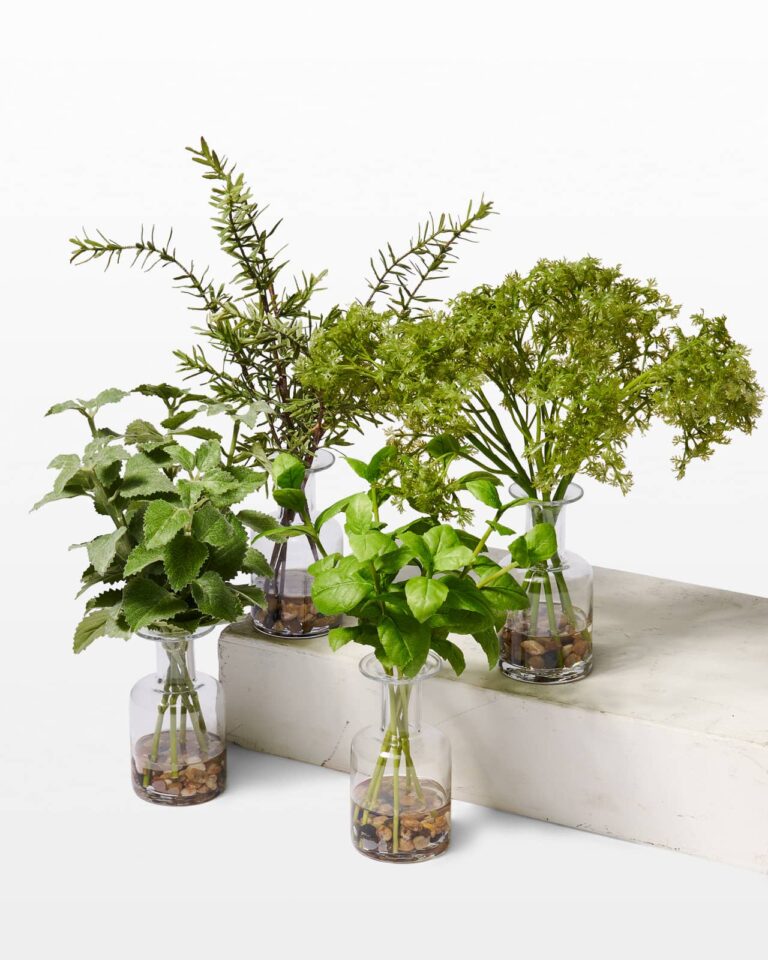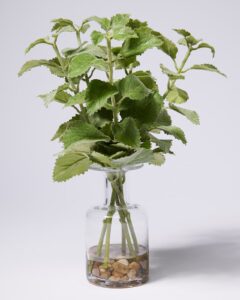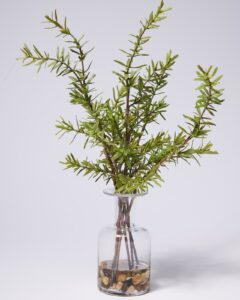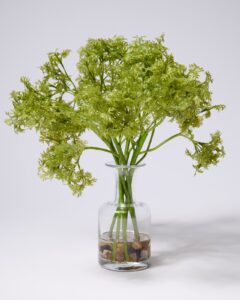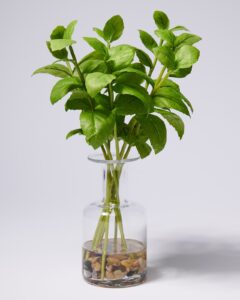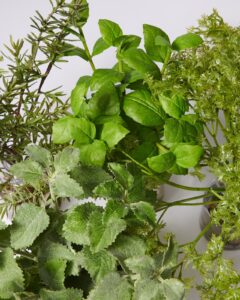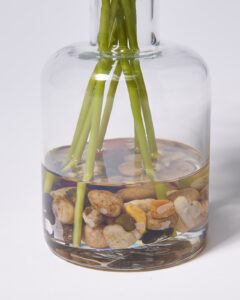 About this prop
This collection of four kitchen herbs in clear glass bud vases will add some botanical appeal in any kitchen or windowsill. Natural stones and faux water completes the look. Sprigs are not removable.
Parsley: 13″H x 15″W x 11″D
Basil: 12.5″H x 9″W x 7″D
Oregano: 13″H x 10″W x 9″D
Rosemary: 16″H x 13″W x 10″D
The glass bud vases are approximately 6″H x 3″W x 3″D.
---
Information
Prop SKU

FP075

Name

Faux Kitchen Herbs in Vases Set of 4

Quantity Owned

1
Categories
Tags
Materials