ACME's 8th Annual Holiday Photo Day
ACME's 8th Annual Holiday Photo Day will be held at Cantina Royal restaurant located at 58 N 3rd St in Williamsburg, Brooklyn on Sunday November 17th, from 11 AM to 3 PM. RSVP Below!
We ask for a suggested donation of $50 per family, with all proceeds benefiting City Santa, a charity we have been supporting eight years running! We will also have a door prize raffle.
Can't make it Sunday but still want to give? We're accepting donations through PayPal! Please contribute using the Donate button below.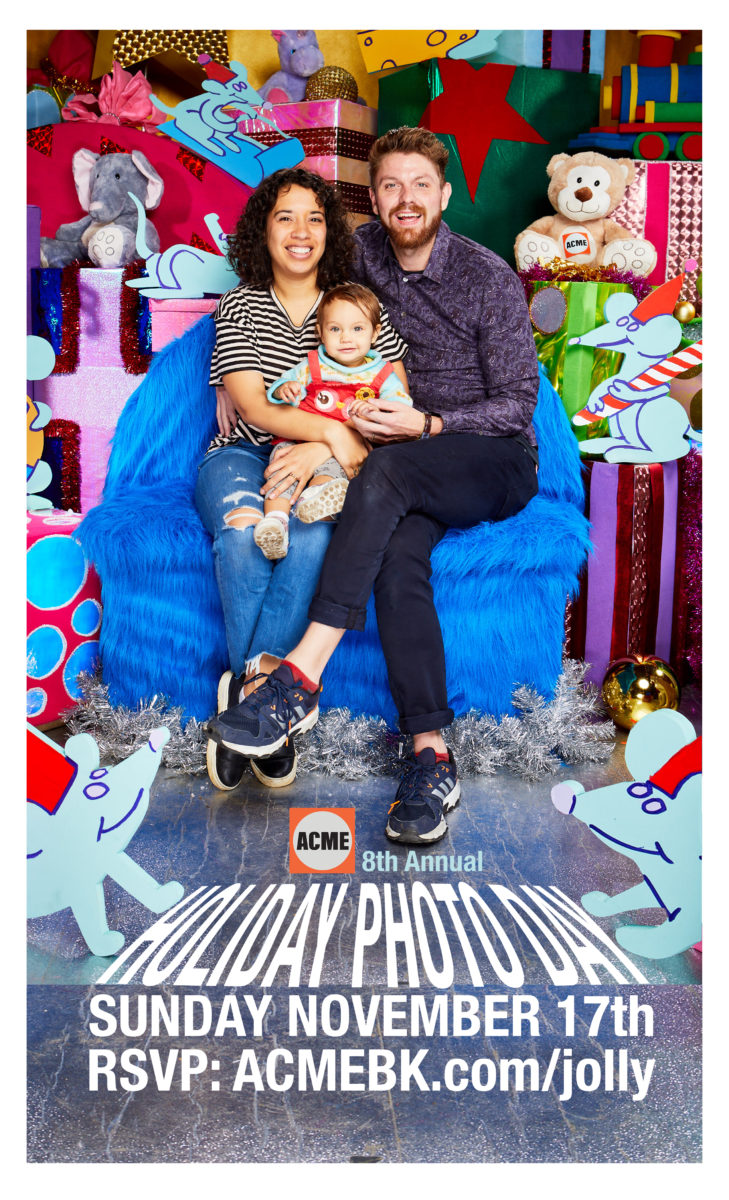 This RSVP is so we can anticipate attendance, but is not a reservation or pre-booked place in line. Guests will be photographed on a hip holiday set, in order of arrival, and e-mailed the photos after the shoot.
More specifics about the event will be e-mailed to you upon submission of this form. Look forward to seeing you and having you be a part of this holiday tradition!